Healthy Europe asked seven health experts what they expect from the post-pandemic future: Austria's Health Minister Wolfgang Mückstein; Pierre Delsaux, Deputy Director-General of the Directorate-General for Health and Food Safety of the European Commission; Marc Pearson and Francesca Columbo from the OECD; Mojca Gabrijelčič Blenkuš, President of EuroHealthNet; Lars Münter, Communications Lead of the Nordic Health 2030 Movement; and Amanda Janoo, Knowledge and Policy Lead of the Wellbeing Economy Alliance.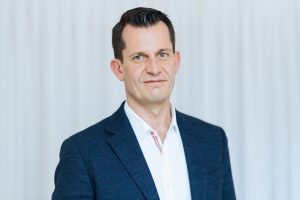 Wolfgang Mückstein, Austrian Minister of Social Affairs, Health, Care and Consumer Protection
Austria has one of the best health systems in the world. However, this was subjected to an extremely tough reality check last year and we can see that there is room for improvement in some areas. We must learn our lessons from the pandemic and examine the consequences of the crisis. I have made it my goal to achieve a paradigm shift in health policy during my term in office: moving away from curative medicine and towards more prevention and health promotion. There will be an additional focus on primary care as a means of alleviating the shortage of general practitioners. The goal must be to ensure that everyone in Austria can enjoy a long, healthy life. It is not enough to merely view people as patients and treat the symptoms of illnesses. We need to assume a holistic approach rather than assuming "one-size fits all", and take into consideration aspects like excessive stress, loneliness, mental health and access to healthcare. Instead of waiting until the COVID-19 pandemic is over, we have pressed ahead and initiated a comprehensive process under the banner "Health Promotion 21+". As an initial step, six million euros have been made available for concrete projects.
Furthermore, the social security systems have performed well for the most part during the pandemic and have successfully mitigated the most severe social ramifications. This makes it all the more important to further consolidate our strong welfare state after the pandemic, to examine where it is crisis-proof and where shortcomings need to be rectified. In this context, it is particularly important to combat child poverty. The pandemic is not over yet, though. The emergence of the more contagious Delta variant means that a higher vaccination rate is now required. I therefore appeal once again to everyone – in Austria and throughout Europe – to get vaccinated and complete their course of vaccinations.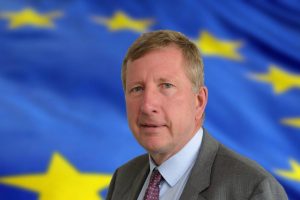 Pierre Delsaux, Deputy Director-General of the Directorate-General for Health and Food Safety of the European Commission
The COVID-19 pandemic has presented us with unprecedented health and social challenges, but it has also highlighted areas in which we can do better. Building back better is our common goal that can be reached by three key actions. We must first strengthen the resilience of our health systems. This requires continuous and higher investment – in facilities, supplies and staff – and addressing structural weaknesses in order to improve the capacity and flexibility of health systems to accommodate surges in demand. In addition, we need to accelerate the transition to digital health solutions in both care settings and at home. The EU's Recovery and Resilience Facility, the EU4Health Programme and the Cohesion Policy Funds all provide exciting opportunities for Member States to invest in health and develop resilient health systems. Second, we need to raise our preparedness and response towards pandemics like COVID-19 and other health crises at national, EU and global levels. It is imperative to intensify cross-border and cross-sector collaboration and coordination, for example in warning systems, data sharing, supply chains for critical equipment and medicines, and research towards prevention and management of new threats to public health. Last, but not least, coordinated measures at EU level should become the norm. The current pandemic showcased the decisive role that EU coordination played through every phase from crisis response to recovery. The European Health Union, presented last autumn by President Ursula von der Leyen, is the first stepping stone towards equipping the EU and its Member States to making Europe's health systems stronger and to better prevent and address future pandemics. Stronger mandates for the European Centre for Disease Prevention and Control (ECDC) and the European Medicines Agency (EMA), and also the establishment of the new Health Emergency Preparedness and Response Authority (HERA), will all drive us to achieve this goal. The Commission is working on these building blocks at this very moment by engaging with both Member States and the European Parliament. I am confident that these measures will allow us to take a significant leap towards a stronger European Health Union.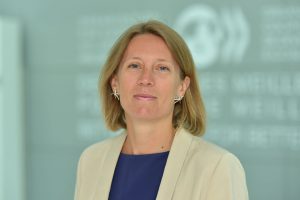 Mark Pearson, Deputy Director of Employment, Labour and Social Affairs at the Organisation for Economic Co-operation and Development (OECD) and Francesca Colombo, Head of the Health Division at the OECD
When health experts meet, they are fond of telling each other that more money should be spent on health, because "health is an investment". The trouble is, we have not been very effective in persuading anyone else. The pandemic might change this dialogue – but it is not a given. COVID-19 highlighted the consequences of years of under-investment in health systems and population health. Our health workforce was stretched beyond breaking point; our IT and data systems were inadequate; supply chains did not work how they should. We know what to do to address these failings. The global shortage of health and care workers must be urgently addressed, including expanding the roles of nurses and pharmacists. The pandemic accelerated the use of digital tools like telehealth and remote diagnostics. New ways to pay for global public goods and greater attention to the supply of essential goods can put us in a better position. However, history has shown that memories of crises can be short-lived. The OECD has calculated that even in high-income countries, an annual investment totalling 1.5 percent of Gross Domestic Product is needed to make our health systems strong enough to meet the challenges of another threat on the scale of COVID-19. Beyond health systems, the health consequences of climate change must be addressed. Countries should seize the opportunity before COVID-19 becomes a distant memory. How long will finance ministers show enthusiasm for investing in health, when faced with the full scale of COVID-related debt?
Mojca Gabrijelčič Blenkus, President of EuroHealthNet
Although over the past year there has been a lot of investment in improving the health sector response to the communicable disease pandemic and health crisis, more improvement is still needed in the prevention and treatment of the non-communicable diseases pandemic and mental health, since their prioritisation was pushed back to focus on the management of COVID-19. In this regard, it would be really productive if the "communicable" and "non-communicable" silos in the health sector would pursue better cooperation in their approach to the health challenges of today and tomorrow. In addition to this, COVID-19 finds itself in an interplay between huge environmental crises, migration crises linked to armed conflicts, the demographic revolution in western societies, economic crises and increasing inequalities, with less than 500 people owning half of the global properties and goods. From this perspective, COVID-19 might be understood more as a symptom of what is happening in the very complex societies of today. It should cause a serious reset among individuals and key national stakeholders and sectors, to establish (re)new(ed) values such as solidarity and fairness, while conceptualising solutions. At the same time, we must change our perspective – we should not only be living on Earth, but rather be living in partnership with the Earth. Focusing on the largest possible economic growth as the leading concept will not be sustainable in the long term. In the near future, we will all have to rethink our values, knowledge, perceptions and most of all, our actions, at societal, institutional and individual levels. It is clear that there is no time left for excuses, we all have to wake up and face reality. The concept of "building back better" offers potential for the outcome of the crisis, and health promotion with its holistic approach to health is one of the ideal opportunities for response.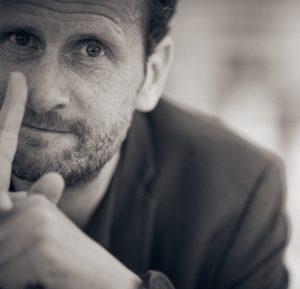 Lars Münter, Communications Lead of the Nordic Health 2030 Movement
The COVID-19 pandemic has triggered positive developments as well – for instance, investment in the health sector is now considered a safety measure instead of merely a cost factor. This should not motivate us to invest solely in caring for the sick and therefore build more hospitals, though. If we want to be better prepared for the next pandemic, our measures need to address the general public above all, and enhance people's health literacy as well as promoting their health. Better health literacy cannot be achieved by communicating with a top-down approach, but instead using simple, understandable and respectful health messages. Health promotion must not just address lifestyles, but also particularly create the underlying conditions for remaining healthy – for example with more green space and additional opportunities for active mobility using safe paths for walking and cycling. The COVID-19 pandemic has made us aware of the extent to which our well-being is interlinked with all other areas of society, ranging from work and the economy to education and the infrastructure sector. And it raised the pace of digitalisation as well. The world as a global village and worldwide collaboration have become at least a digital reality. And while for some, the urge to return to our "old normality" as quickly as possible has increased, we have also seen huge strides in our perception of the value of public health and connectivity. We should strive to maintain these improvements.
Amanda Janoo, Knowledge & Policy Lead of the Wellbeing Economy Alliance
Health is considered by most people to be an individual matter and as long as they are in good health they take it for granted. However, the COVID-19 pandemic has shown us that the wellbeing of all people is interconnected and it has also illuminated the extent to which this is influenced by social determinants. As a result, we have been motivated to rethink and quickly implement changes that are urgently needed, whether in the health sector, in relation to climate change, or regarding the growing social inequalities in the world. I am optimistic that these changes will happen, too.
The COVID-19 pandemic has made clear that we need better cooperation and coordination at a global level. I believe that in the years to come we will see new forms of global governance that acknowledge our interconnections whilst respecting our need for self-determination. Many citizens have lost confidence in the state and its institutions over the past years. We need innovative global economic governance systems to rebuild trust and make space for meaningful civic participation and democracy. There are also positive signs that we are heading in this direction, such as the recent minimum corporate income tax rate of 15 percent agreed to by 132 countries. Another example is the Wellbeing Economy Governments partnership, currently comprising Wales, Finland, Scotland, Iceland and New Zealand, who are demonstrating how states can pursue forward-looking, sustainable forms of economic orientation.