Sarah Thomson from the WHO Barcelona Office for Health Systems Strengthening in an interview on poverty due to out-of-pocket health payments in European countries and the most important measures against this.
Interview: Dietmar Schobel
HEALTHY EUROPE
You have been researching the question "Can people afford to pay for health care?" since 2015, in a project that examines the situation in different countries. What is the answer?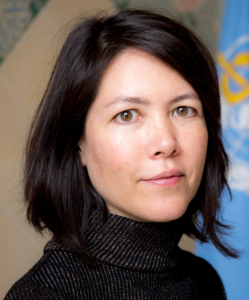 Sarah Thomson: The answer is that not everyone can afford to pay for health care, even in rich countries that cover the whole population. And I don't mean very expensive health services – what we find is that some people experience financial hardship because they have to pay for basic things like medicines for asthma, diabetes or high blood pressure.
Even in rich countries not everyone can afford to pay for health care.

SARAH THOMPSON, WHO BARCELONA OFFICE FOR HEALTH SYSTEMS STRENGTHENING
HEALTHY EUROPE
What are the most important reasons for that?
Sarah Thomson: Household spending on outpatient medicines is the main driver of financial hardship across countries and the poorest households are most heavily affected. In a few countries, this is because the publicly financed benefits package doesn't include enough essential medicines. But in most countries, the main problem is the weak design of policy on user charges, especially co-payments for outpatient prescriptions, which are widespread in Europe.
HEALTHY EUROPE
How great are the differences between the individual countries?
Sarah Thomson: We examined 24 countries in the WHO European Region and found substantial differences in financial hardship, including among EU countries. The results were published in a report this year. The incidence of impoverishing health spending (the share of households pushed into poverty, or deeper into poverty, due to out-of-pocket payments) ranges from 0.3 per cent in Slovenia to 9.0 per cent in Ukraine. There are also major differences in catastrophic health spending. Only 1 per cent of households in Slovenia are affected by this, compared to 17 per cent in Moldova. After paying for health services, households with catastrophic spending may not be able to meet other basic needs like food, housing and heating.
HEALTHY EUROPE
Why is it important to monitor financial protection in Europe?
Sarah Thomson: The Tallinn Charter signed by all Member States in the WHO European Region in 2008 says: 'It is unacceptable that people become poor as a result of ill health'. Member States have also committed to the Sustainable Development Goal of ensuring that everyone can use quality health services without experiencing financial hardship by 2030. Thanks to our research – now expanding to 35 countries – we know where financial protection is inadequate, who is most likely to experience financial hardship, and why. This knowledge can be used to develop context-specific recommendations for national decision-makers. A key measure to improve financial protection is to make sure poor households are exempt from co-payments.