Global health expert Ilona Kickbusch speaks in an interview about how different countries are responding to the COVID-19 pandemic, the role of the European Union, and why we need a worldwide agreement in order to be better prepared in the future.
Interview: Dietmar Schobel
HEALTHY EUROPE
Pandemics – in other words, epidemics that spread around the world – are recurring events. For example, there was AIDS, the SARS pandemic in 2002 and 2003, and so-called "swine flu". How well-prepared were the nations of the world for the COVID-19 pandemic?
Ilona Kickbusch: Most of them were not very well-prepared at all, and to make matters worse, many countries – especially in Europe – initially misjudged the threat posed by the SARS-CoV-2 virus. The World Health Organization (WHO) declared COVID-19 a Public Health Emergency of International Concern (PHEIC) in late January 2020. At that time in Europe, however, it was still thought to be a passing health problem. Many people simply could not imagine it being capable of hitting the European countries, with their relatively advanced healthcare systems. It was not until mid-March, after COVID-19 was already widespread in Italy and the Italian healthcare system was overwhelmed, that we saw the first noticeable reactions in Europe. Asian countries, especially Taiwan and South Korea, responded swiftly in comparison. In all likelihood, the world would have been hit much harder early on if very stringent measures had not been taken quickly in China to curb the further spread of COVID-19. The scientific community also responded rapidly, both in terms of knowledge transfer and also with respect to vaccine development.
HEALTHY EUROPE
Pathogens are a natural phenomenon. Is it even possible to be perfectly prepared for possible epidemics or pandemics?
Ilona Kickbusch: This is of course only possible up to a certain point. We do not know what pathogen or disease we will have to contend with in the next epidemic or pandemic, which is why it's often said that we are always only well-prepared for the previous pandemic. Despite this, or rather for this very reason, we must do everything we can to ensure that we respond as effectively as possible. This includes, for example, preparing protective measures against diverse pathogens and transmission routes, regularly reviewing the pandemic contingency plans of the individual countries, and strengthening the multilateral and especially the global institutions that are working to contain epidemics and pandemics.
We are always only well-prepared for the previous pandemic.

ILONA KICKBUSCH, GLOBAL HEALTH EXPERT
HEALTHY EUROPE
Yet specifically at the beginning of the COVID-19 pandemic, we generally saw the opposite occur. For instance, within the European Union there were export bans on personal protective equipment (PPE) and particularly on respiratory masks. Has the COVID-19 pandemic fuelled nationalist and populist political sentiments?
Ilona Kickbusch: There have been many negative examples – and they continue as vaccine inequity rises. There are also positive ones, such as the Access to COVID-19 Tools (ACT) Accelerator campaign, which was launched by the WHO in April 2020. This has included participation by the Gavi vaccine alliance, the World Bank, the Coalition for Epidemic Preparedness Innovations (CEPI), the Foundation for Innovative New Diagnostics (FIND) and the Global Fund. The programme has been instrumental in accelerating the development of a vaccine, and the COVAX initiative for global equitable access to COVID-19 vaccines is part of this. It aims to ensure that countries have access to COVID-19 vaccines regardless of their purchasing power and, if necessary, free of charge. In fact, the original idea was to establish global joint procurement and distribution of vaccines. Even though the world's rich countries subsequently concluded supply contracts with vaccine manufacturers outside COVAX, the initiative was nevertheless quite successful. Vaccines are now supplied to more than 70 countries worldwide via COVAX. Yet COVAX is far from reaching its initial goals and potential due to lack of support from rich countries.
HEALTHY EUROPE
What role has the European Union taken in the global fight against the COVID-19 pandemic?
Ilona Kickbusch: When the USA under the Trump administration ceased to make a constructive contribution on the international political stage, the European Union as a community of states stepped in to fulfil its political and – especially in this situation – health policy responsibilities. This is particularly true with regard to support for the ACT-Accelerator campaign and the COVAX initiative already mentioned. And while countries like China and Russia have used vaccine deliveries to states with less economic power as a geopolitical tool, the European Union chose the multilateral route and provided funding rather than vaccines. At present the EU is seeking to support low- and middle-income countries by helping them to develop their own production capacities. It was also the European Union that made the proposal to draw up and conclude a treaty that would establish ground rules for global international cooperation in the event of future pandemics. Hopefully, it will be possible to reach an agreement for the negotiation of such a treaty later this year. It must not be forgotten though that Europe is also heavily criticised for not sharing more vaccines with poor countries and for opposing the TRIPS-waiver application submitted by India and South Africa. This proposes that the Trade-related Intellectual Property Rights (TRIPS) relating to technologies in the fight against COVID-19 – specifically vaccines and medicines, for example – should be suspended for the duration of the pandemic.
HEALTHY EUROPE
What should we have learned from the COVID-19 pandemic?
Ilona Kickbusch: We have seen that it is necessary for us all to work together on a global level. After all, "no one is safe until everyone is safe", as WHO Director-General Tedros Adhanom Ghebreyesus succinctly put it. This insight will hopefully be one of the lessons learned from the COVID-19 pandemic, along with the realisation that health is an issue that concerns society as a whole. It has been shown clearly that not only the health sector, but also the areas of social services and education, the economy and the labour market have been and continue to be severely affected by this crisis.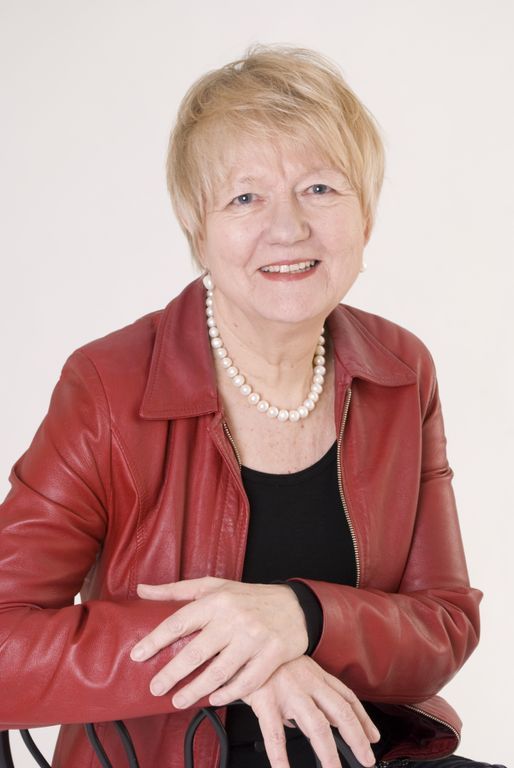 Ilona Kickbusch was born in Munich and studied sociology and political sciences at the University of Konstanz. Between 1981 and 1998 she worked for the World Health Organization (WHO) and was the key instigator of the Ottawa Charter for Health Promotion in 1986 which serves as the basis of health promotion at national, international and global levels. She is Founding Director and Chair of the Global Health Centre of the Graduate Institute for International and Development Studies Geneva, Switzerland, and Vice-President of the European Health Forum Gastein. Ilona Kickbusch is also a member of the Global Preparedness Monitoring Board (GPMB) – an independent monitoring and accountability body to ensure preparedness for global health crises, co-convened by the World Health Organization and the World Bank Group.